Expert Design & Build
Let us create something beautiful for you!
Wood Retaining Wall Contractors in Raleigh
The benefits that come with owning a retaining wall on your property are a lot. Not only will you increase your property's value, but you will also be able to enjoy a beautiful lawn without worrying about erosion or flooding problems.
However, it will be impossible to reap the benefits if your wall was installed haphazardly. And this is why we can help you. As the leading retaining wall installation company in Raleigh, we are the experts who can help in designing and installing a structure that will solve your problems.
Are wood retaining walls worth your time and money?
If you hear wood, you may not be too excited about what it can bring to your property. After all, they can rot and be home to pests. However, contrary to popular belief, wood is considerably reliable and strong enough to be used as the material for a retaining wall. In fact, they are perfect for people who:
Do not need to support heavy loads
As mentioned above, wood is a material that is already durable on its own. Although they are not as strong as stone or concrete, they are more than enough for areas that do not need the support of an extremely rigid structure.
Need an affordable material
Compared to other materials that can cost a valuable amount of dollars per square foot, using wood is a cheaper option. For example, a stone wall can cost $25 to $40 per square foot, while a wall made of wood can cost you around $15 to $30 on average. Provided that you need a wall that will not be too high, using wood can save you a lot of dollars.
Will use it for segmenting
Another reason why retaining walls are popular is that they can segment areas for better use of space. Therefore, if you only need one for dividing your lawn or garden, wooden retaining walls are enough to finish the job.
Need to increase their property value
When you have a beautiful wall on your property, it can effectively increase its curb appeal. This will usually result in a significant increase in your property's value as well. As long as the installation of the wall was done by a professional, they can be viewed as an investment that may help you once you decide to sell your home in the future.
Want a fast installation process
Wood is easy to find and considerably easy to install. If you need a retaining wall on your property as soon as possible, wooden walls are the way to go. Compared to concrete or brick retaining walls that will require preparation, wood is the material you want for a faster completion time.
If you need a customizable wall that can be painted and stained, you can do this when you use wood. Customization is important for people who need their walls for decorative purposes, and we are here to install a wall that will complement your property best. On its own, wood already has a charming appeal to it. Our team will make use of various techniques so that once we are done, we will be able to match your style and preference.
What kind of wood should I use for a retaining wall?
When it comes to building a retaining wall using wood, it's important to choose the right type of wood to ensure the wall is durable and long-lasting. Some of the best types of wood for a retaining wall include:
Pressure-treated Pine: This is a popular choice for retaining walls due to its affordability and durability. Pressure-treated pine has been treated with chemicals to protect it against rot, decay, and insect damage, making it ideal for outdoor use.
Redwood: Redwood is another popular choice for retaining walls. It's naturally resistant to rot and decay, making it a great option for outdoor use. It also has a beautiful, rich color that can enhance the look of any property.
Cedar: Cedar is a lightweight and durable wood that is naturally resistant to rot and insect damage. It's a popular choice for retaining walls due to its attractive appearance and resistance to weathering.
Tropical Hardwoods: Tropical hardwoods such as ipe, teak, and mahogany are extremely durable and resistant to rot and insect damage. They are more expensive than other types of wood, but their durability makes them a good investment in the long run.
When choosing the type of wood for your retaining wall, consider factors such as the environment, exposure to weather and sunlight, and the overall look and feel you're trying to achieve.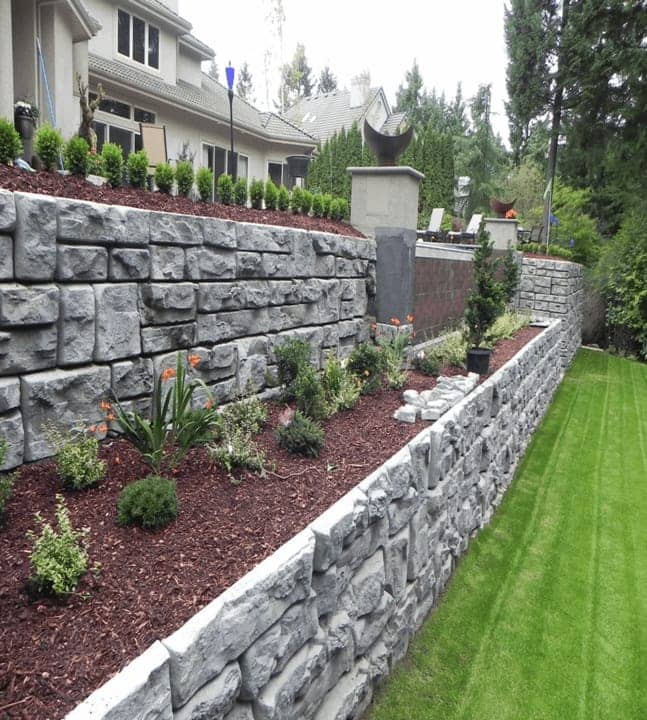 We can build any style wall that meets your needs
Retaining walls can be complex to design and build.  Use our years of experience to create something that looks elegant yet is extremely purposeful.  
Whether you're in need of a cantilever wall, gravity, piling, or anchored retaining wall, we can certainly help you.  Call us today for a free estimate!
Customized wood retaining walls just for you
When you hire our local team to install your wall, you will get a custom retaining wall made just for you. Using our years of experience, we will be able to design a wall that will be best for what you need. Whether it will be for décor or to increase value, we are the team that will make it happen.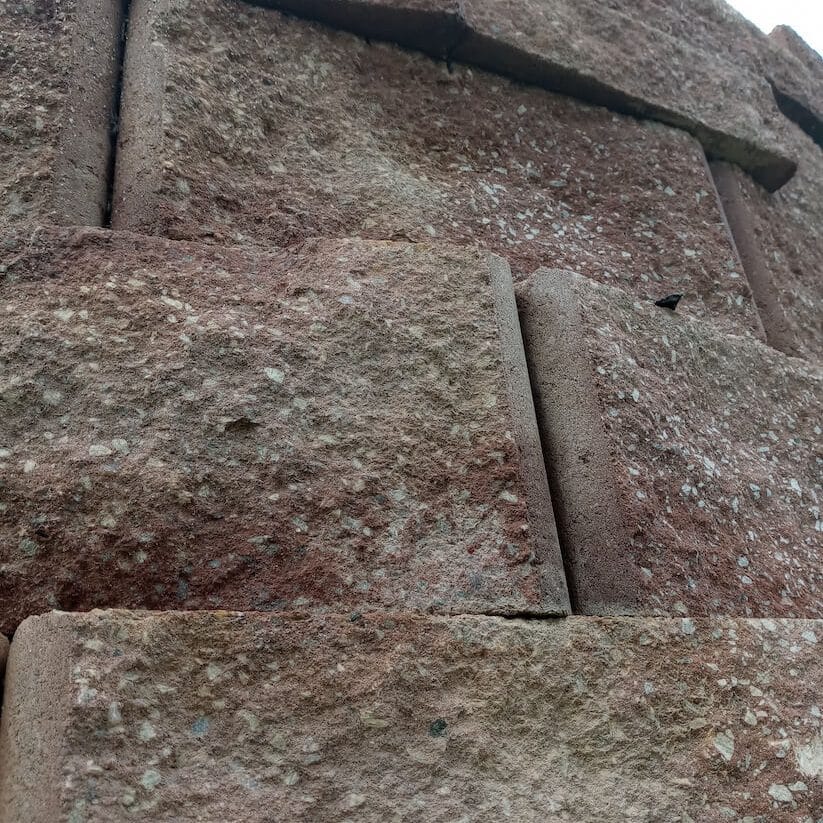 We offer the following services:
Wooden retaining wall design services
Do you need to control erosion on your property? Do you want to make your area look more appealing? Or do you want to invest on something that will be of use to you in the future?
During our assessment, we will take note of everything that we have to consider in designing your wall. This can be the purpose of the wall, the type of wall, the design, and more. Of course, it is our priority to plan a wall that will be able to give you what you need, aside from being attractive.
Wooden retaining wall installation services
When we install your retaining wall, our crew will use various tools to make sure that it will not fail in just a couple of months.
Have our professional team design and build your wall
Are you looking for an installation company that can build a retaining wall according to your needs and budget? Contact our team now and we can start designing the wall just for you. We will make sure to assess your needs and property so that you will be able to get the best bang for your buck.
Call us at (919) 420-3620 or fill our online form for any questions or to set an appointment. We are open from 9:00 AM to 5:00 PM, Mondays to Saturdays. When it comes to your retaining wall needs – there is no need to look for another team. As a licensed and insured company, we are confident that we can serve you best.

Design Build
We can help you design the perfect retaining wall for your particular need and space.  We'll build to specs too!

Eco Friendly
Create an area that is just like nature intended.  We can help you create perfect balance with flowers, trees and shrubs.

Create Appeal
Make your home or commercial space stand out with appeal.  Retaining walls are great attention-grabbers!
Our On Going Projects...
Cantilver, Gravity, Piling & Anchor Walls - We Can Do It All!