Expert Design & Build
Let us create something beautiful for you!
Stone Veneer Retaining Wall Contractors in Raleigh
When you let our professional team install your retaining wall, you will get years of experience, training, and knowledge. If you need a retaining wall, you should only hire a reliable, licensed, and insured company for your peace of mind. After all, you deserve a wall that will last for a long time.
If you want to have a wall made of stone veneers, you must know that installing them is not a simple matter. Hence, you should only entrust the work to someone who has done them countless times before.
Do you need a retaining wall?
Is a retaining wall something you really need? Or are they just a waste of money? For you to determine whether having one in your area will be an advantage or not, ask yourself the following questions below.
Does your property have poor, loose soil?

Do you have issues with flooding or standing water on your lawn?
Do you want to increase the value of your property?
Do you want to make your exteriors look more appealing?
Do you want to have a barrier for your property?
Is your area sloped or do you live near a hill?
If you answered "yes" to two or more questions above, you are one of the many people who will benefit from having a retaining wall on your property. Get started on the installation of your retaining wall by contacting our crew to know more about our services.
What is a veneer retaining wall?
A veneer retaining wall, while serving the same purpose, also adds an aesthetic appeal to the structure. The veneer layer can be customized to match the surrounding landscape or architectural style, creating a seamless and visually pleasing addition to the property.
Veneer retaining walls can be constructed using various materials, including natural stone, precast concrete panels, and clay bricks. The veneer layer is typically attached to the front of the retaining wall using an adhesive or mortar, with reinforcement provided by the wall structure behind it.
One of the advantages of using a veneer retaining wall is that it can be more cost-effective than constructing a solid stone or concrete retaining wall. The thin layer of veneer reduces the amount of material needed for construction, resulting in lower costs. Additionally, veneer walls can be built faster than solid walls, reducing the overall construction time.
However, it is important to note that veneer retaining walls may not be as strong or durable as solid retaining walls, and may require more maintenance over time. It is also essential to ensure proper drainage behind the wall to prevent water buildup and potential damage to the veneer layer.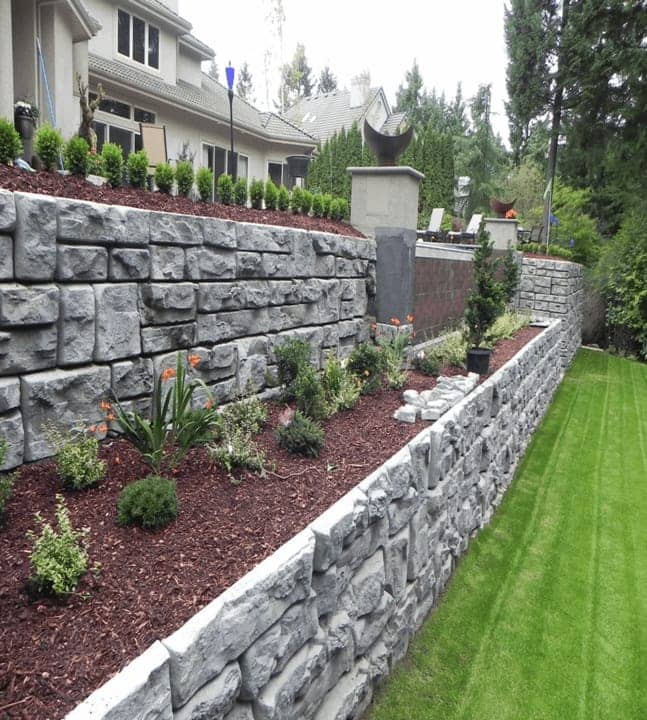 We can build any style wall that meets your needs
Retaining walls can be complex to design and build.  Use our years of experience to create something that looks elegant yet is extremely purposeful.  
Whether you're in need of a cantilever wall, gravity, piling, or anchored retaining wall, we can certainly help you.  Call us today for a free estimate!
Benefits of a stone veneer retaining wall
There are many types of materials we can use for your retaining wall, such as concrete, brick, or even wood. If you want stone veneers, we cannot say that your choice is surprising. After all, they are extremely popular due to their classy appeal.
Some of the benefits of stone veneers are the following:
They are exceptionally beautiful to look at
As mentioned above, there are a lot of people who think that stone veneers are beautiful. This is why they are popular materials that continue to be highly requested not only in the city but also in other parts of the United States. Although they may be a pain to install, hiring a professional can solve the issue.
When you put your trust in us, we can assure you that our work will always be here to satisfy.  This is possible as you are not just working with a simple installation company. We are a team of workers with various expertise that will help us design and install the wall that you require.
They can last for a long time
When you let our crew work on your project, you can expect your wall to last for years after we complete it. After all, what is the use of a beautiful wall if there are significant cracks and damages you can see in just a couple of months or years of using it?As a local company, we take pride in our experience and high-quality work. Along with our top-notch customer care, you and your property are in good hands.
They are best for increasing the value of your property
Due to the reason that there are more people who view stone as a more appealing material compared to wood, for example, they are best for increasing the curb appeal of your property. As a result, once you have your property appraised, it will have a better-estimated price figure which may help you once you plan to sell your home in the future.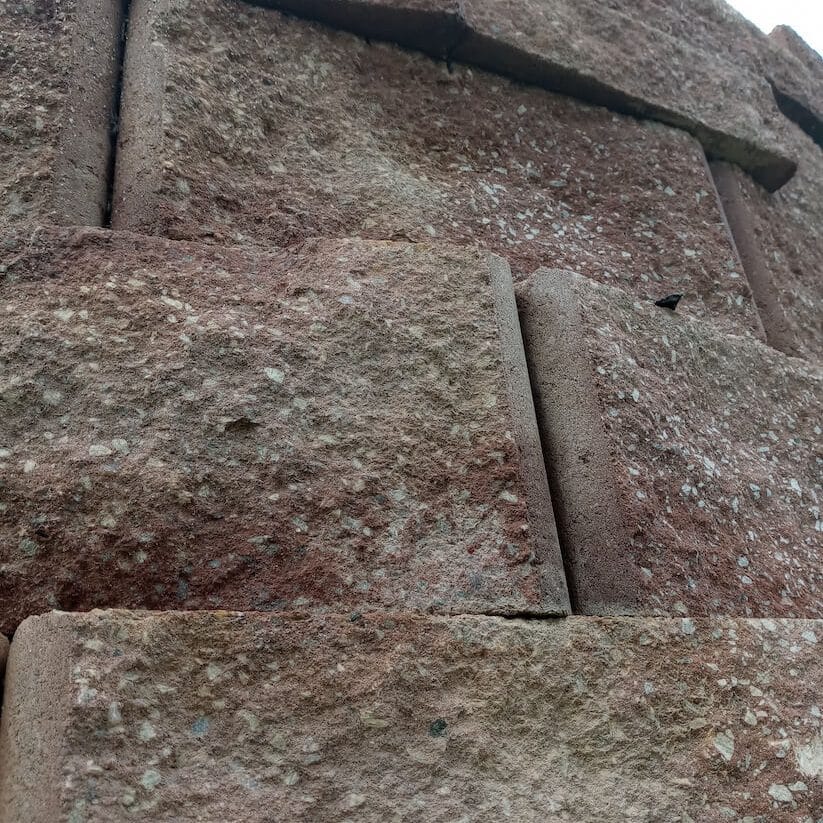 Efficient installation in the city
For a local company with hundreds of successful retaining wall installations in Raleigh, we are confident in our abilities in giving you the wall you need and deserve.
We design stone veneer retaining walls
Designing and planning a stone veneer retaining wall to maximize its appeal must be done by a professional. Hence, our architect will ensure that you will get a wall that will complement your area using their expertise.
We install stone veneer retaining walls
When our crew installs your retaining wall using stone veneers, we will be sure to do every task carefully so that your wall is durable and reliable. After all, we will always prioritize your safety and will do our best to give you the best value for your money.
Are stone veneers really expensive?
Compared to other materials, stone veneers cost more to design and install. Of course, there are a lot of factors that can affect the price of the installation. If you want to know how much will it cost you, call us for an assessment.
Have your wall installed by professionals
Whether you prefer to use natural stone or cast stone, we can give you the veneer wall you need while ensuring quality and aesthetics for your project. Of course, it will always be our priority to install walls that can serve you for a long time.
Reach us at (919) 420-3620 or fill out our contact form for a more convenient process. As always, your satisfaction is very important to our team.

Design Build
We can help you design the perfect retaining wall for your particular need and space.  We'll build to specs too!

Eco Friendly
Create an area that is just like nature intended.  We can help you create perfect balance with flowers, trees and shrubs.

Create Appeal
Make your home or commercial space stand out with appeal.  Retaining walls are great attention-grabbers!
Our On Going Projects...
Cantilver, Gravity, Piling & Anchor Walls - We Can Do It All!