Paving Construction Services in Raleigh, North Carolina
As your premier choice for all your asphalt and concrete construction needs in the Raleigh area. We specialize in providing top-notch paving solutions, including asphalt paving, concrete construction, and retaining walls.
When it comes to paving services, we understand the importance of durability and quality. Our team of experienced professionals is dedicated to delivering exceptional results that not only meet but exceed your expectations. Whether you need a new driveway, parking lot repair, or pavement construction for commercial or residential properties, we have got you covered.
As a trusted paving contractor in Durham and throughout North Carolina, we take pride in our attention to detail and commitment to customer satisfaction. We utilize the latest techniques and materials to ensure long-lasting results that can withstand the test of time and weather conditions.
At Retaining Walls of Raleigh, we prioritize open communication with our clients from start to finish. We work closely with you to understand your specific needs and provide tailored solutions that suit your budget and timeline.
Don't settle for subpar pavement construction when you can have the best. Contact us today for all your asphalt and concrete construction needs in Raleigh. Experience firsthand why we are the go-to choice for quality paving services in the area!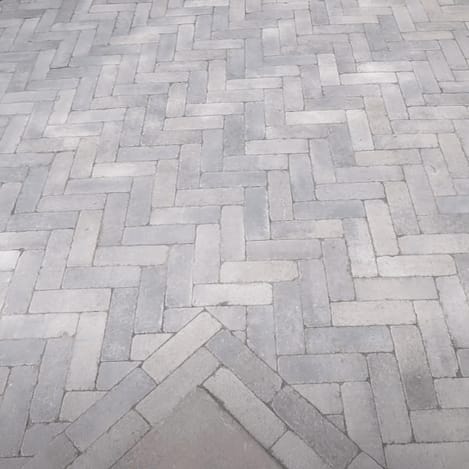 What is a permeable paver installation?
A permeable paver installation is a sustainable and environmentally-friendly approach to landscaping and hardscape design that seamlessly blends the vision of a beautiful outdoor space with the practicality of managing stormwater runoff. These innovative hardscape pavers, often used in the construction of paver patios, driveways, and walkways, are designed with a unique feature.
They allow water to percolate through the surface and into the ground below, reducing the risk of flooding and erosion, while also promoting healthier soil and plant growth. This eco-conscious landscape technique not only enhances the aesthetics of outdoor spaces but also contributes to a more sustainable and resilient environment by combining thoughtful design with natural solutions.
Are paver patios difficult to install?
Paver patios, often constructed using stone pavers, can be a fantastic addition to your landscape, offering both aesthetic appeal and durability. While the complexity of installation can vary depending on factors such as the size and design of the patio, paver patios are generally considered moderately challenging to install. Many homeowners opt to hire professional paver installers to ensure a smooth and precise installation, especially if they lack experience in landscaping or masonry work. These skilled professionals have the expertise to properly prepare the base, lay the pavers, and secure them with the necessary edging and jointing materials. Although DIY enthusiasts can tackle paver patio projects, it's essential to follow instructions carefully and be prepared for physical labor to achieve a successful and visually pleasing result in their home outdoor landscaping.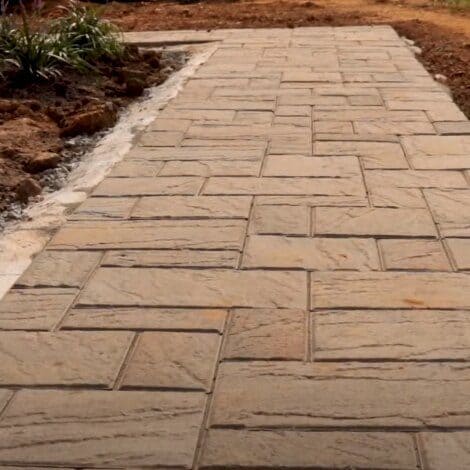 How do I maintain a paver patio?
A skilled professional installer is responsible for the installation and maintenance of various paved surfaces, such as driveways, walkways, patios, and parking lots. Their expertise lies in meticulously arranging interlocking bricks, stones, or concrete blocks to create aesthetically pleasing and durable surfaces. Paver contractors typically start by assessing the site, preparing the ground, and ensuring proper drainage. They then lay the pavers in the desired pattern, often incorporating creative designs, and finish by sealing the surface for added durability. These professionals may also provide repair and maintenance services, like replacing damaged pavers or resealing surfaces over time, ensuring the longevity and functionality of the paved area while enhancing the overall appeal of backyard spaces.
Looking for the best Paver Installers in Raleigh?
Who We Are
We are a team of professionals doing pavers projects in Raleigh, North Carolina, since 2010. We have been trained in various practices and are equipped with the necessary tools to guarantee the completion of the ideal project our customers want us to do.
No matter what your pavers need, we can help you, whether for your residential or commercial property. We will ensure that we are all in, from start to finish.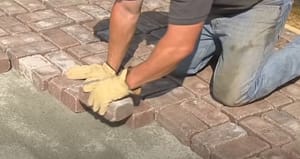 Patio Paver Installation
Driveway Paver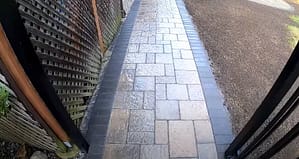 Walkway Paver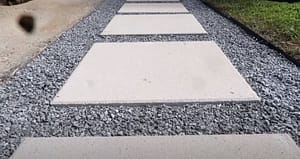 Sidewalk Paver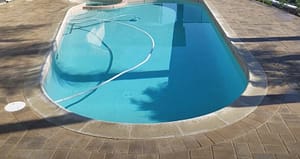 Pool Decking
What Are Customers Saying About Us