Paving Installers, Raleigh
Our Paver Patio Design and Installation services in Raleigh, NC, are tailored to transform your outdoor space into a beautiful and functional oasis with the expertise of Retaining Walls of Raleigh. Whether you want to create a cozy backyard retreat or a spacious entertainment area, we have the expertise to bring your vision to life.
Our team of skilled paver contractors will work closely with you to design a patio that suits your style, complements your home's architecture, and enhances your outdoor living experience. We take pride in using high-quality materials and the latest construction techniques to ensure your patio looks stunning and stands the test of time. With our meticulous attention to detail and commitment to customer satisfaction, you can trust us to deliver a paver patio that exceeds your expectations. Let us help you make the most of your outdoor space in Raleigh, NC, with our exceptional Paver Patio Design and Installation services.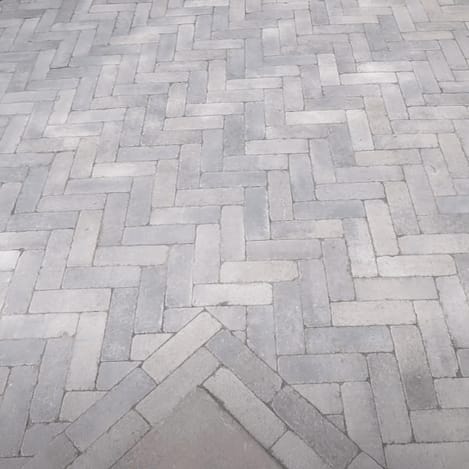 What is the purpose of installing a pavers?
Installing pavers serves a dual purpose of enhancing both the aesthetics and functionality of outdoor spaces. Pavers, available in various colors, shapes, and patterns, elevate the visual appeal of driveways, patios, walkways, and more. Beyond their aesthetic charm, pavers also provide durability and structural integrity to surfaces, making them ideal for heavy foot traffic and vehicular use.
Their interlocking design ensures stability, while easy maintenance ensures long-lasting beauty. Whether you're looking to create a stunning patio or a durable driveway, pavers offer a versatile solution that combines style and strength, adding value to your property.
How Paver Installation Increases the Value of Your House?
Paver installation can significantly boost the value of your house in several ways. It enhances your property's curb appeal, creating an inviting and well-maintained exterior that attracts potential buyers. This curb appeal improvement can directly translate into a higher resale value. Additionally, paver installation increases the functionality of outdoor spaces, making them more usable and aesthetically pleasing, which can be a major selling point. When prospective buyers see professionally installed pavers, they often associate it with quality and durability, thus increasing the perceived value of the property. To achieve the best results, consider hiring reputable paver installation companies to ensure a top-notch job that truly elevates your home's worth.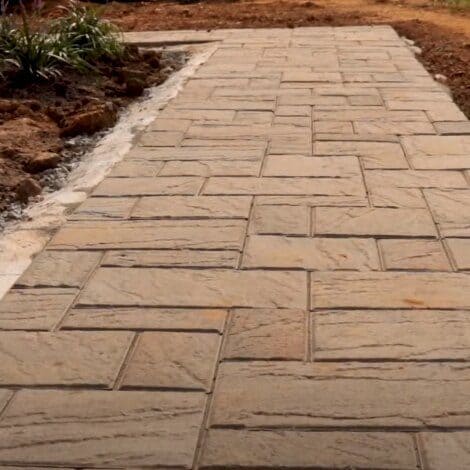 What Does a Paver Contractor Do?
A paver contractor is a skilled professional responsible for the installation and maintenance of various paved surfaces, such as driveways, walkways, patios, and parking lots. Their expertise lies in meticulously arranging interlocking bricks, stones, or concrete blocks to create aesthetically pleasing and durable surfaces. Paver contractors typically start by assessing the site, preparing the ground, and ensuring proper drainage. They then lay the pavers in the desired pattern, often incorporating creative designs, and finish by sealing the surface for added durability. These professionals may also provide repair and maintenance services, like replacing damaged pavers or resealing surfaces over time, ensuring the longevity and functionality of the paved area while enhancing the overall appeal of outdoor spaces.
Looking for the best Paver Contractors in Raleigh?
Who We Are
We are a team of professionals doing pavers projects in Raleigh, North Carolina, since 2010. We have been trained in various practices and are equipped with the necessary tools to guarantee the completion of the ideal project our customers want us to do.
No matter what your pavers need, we can help you, whether for your residential or commercial property. We will ensure that we are all in, from start to finish.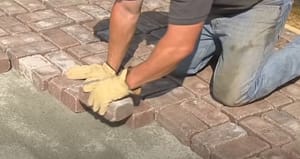 Patio Paver Installation
Driveway Paver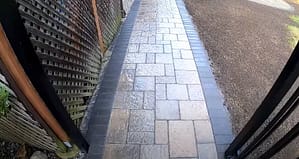 Walkway Paver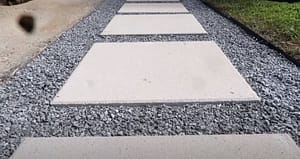 Sidewalk Paver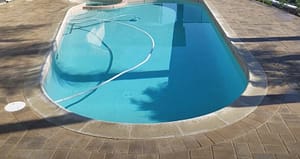 Pool Decking
What Are Customers Saying About Us