Patio Roofing Repair, Raleigh
We understand that a damaged or deteriorating patio roof can not only be an eyesore but also compromise the comfort and safety of your outdoor space. That's why we take pride in offering a range of services to cater to all your patio roofing needs. Whether you're dealing with leaks, loose shingles, or structural issues, our team of skilled professionals is dedicated to delivering prompt and efficient solutions. We begin every project with a thorough assessment to identify the root causes of the problem, ensuring that our repair work addresses all underlying issues. Our commitment to quality craftsmanship and durable materials means you can trust us to provide long-lasting results that will protect your outdoor living area for years to come.
At Retaining Walls of Raleigh, customer satisfaction is our top priority. We believe in open communication and transparency throughout the entire repair process. Our team works closely with clients to explain the scope of work, provide accurate cost estimates, and offer expert guidance on the best repair options available. We understand that every client is unique, and we tailor our services to match your specific needs and budget. From the initial consultation to the final inspection, we are committed to ensuring that your patio roofing repair experience is hassle-free and delivers exceptional results. When you choose Retaining Walls of Raleigh, you're not just getting a repair service; you're investing in the longevity and beauty of your outdoor space.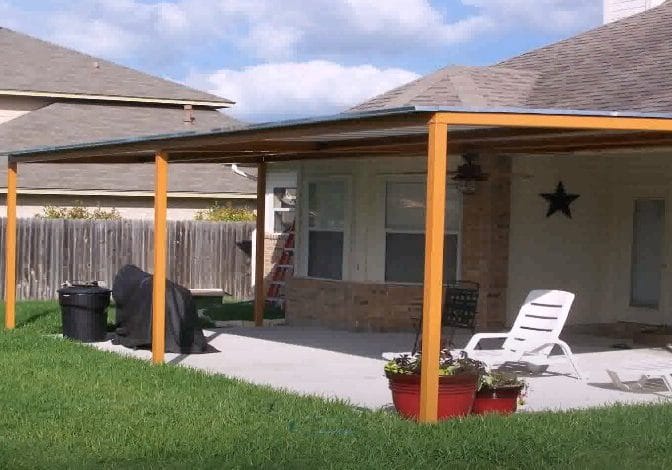 Why do I need a patio roofer?
Hiring a patio roofer is essential for ensuring the longevity, safety, and functionality of your outdoor living space. These skilled professionals specialize in designing, installing, and repairing patio roofs, providing protection from the elements and enhancing the overall aesthetics of your outdoor area. Whether you're looking to shield your patio from rain, harsh sunlight, or other environmental factors, a patio roofer can offer expertise in selecting the right materials and construction techniques. Additionally, their experience ensures that your patio roof complies with local building codes and regulations, giving you peace of mind and a comfortable, all-season outdoor retreat.
How long does it take to install a patio roof?
The duration required to install a patio roof can vary significantly depending on several factors. Factors such as the size and complexity of the project, the materials used, weather conditions, and the expertise of the contractor all play a role in determining the timeframe. Generally, a basic patio roof installation can take anywhere from a few days to a couple of weeks, whereas more elaborate or custom-designed structures may take several weeks or even months to complete. It is advisable to consult with a professional contractor who can provide a more accurate estimate based on the specific details of your project, ensuring a timely and well-executed patio roof installation.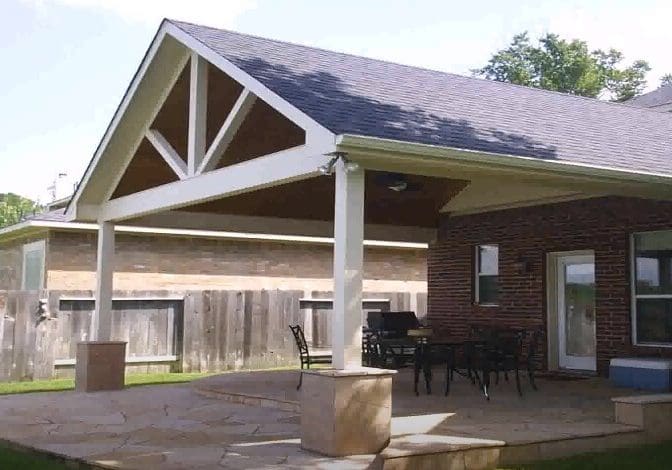 Can a patio roofer repair my existing patio roof?
Certainly, a patio roofer is equipped to repair your existing patio roof. These skilled professionals specialize in assessing and addressing various issues that may affect the structural integrity and functionality of your patio cover. Whether it's fixing leaks, replacing damaged roofing materials, reinforcing support beams, or resolving any other problems, a patio roofer has the expertise and tools needed to ensure your patio roof is not only restored to its optimal condition but also provides the protection and aesthetics you desire for your outdoor living space. So, if you're experiencing any concerns with your patio roof, don't hesitate to reach out to a qualified patio roofer to get the necessary repairs done efficiently and effectively.
Looking for the best Patio Roofers in Raleigh?
Who We Are
We are a team of professionals doing patio roof projects in Raleigh, North Carolina, since 2010. We have been trained in various practices and are equipped with the necessary tools to guarantee the completion of the ideal project our customers want us to do.
No matter what your patio roof need, we can help you, whether for your residential or commercial property. We will ensure that we are all in, from start to finish.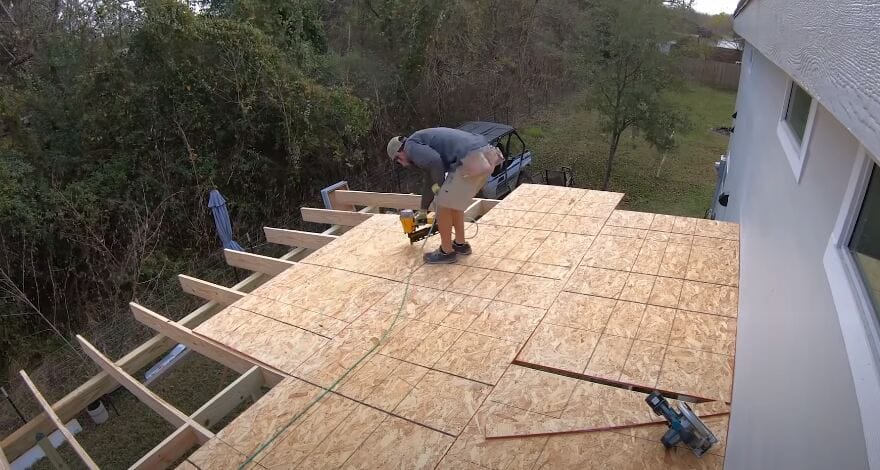 Patio Roof Installation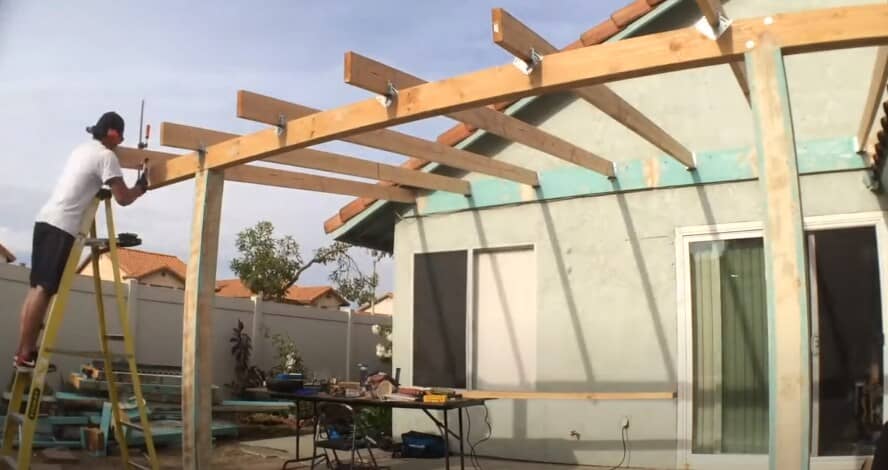 Patio Roof Repair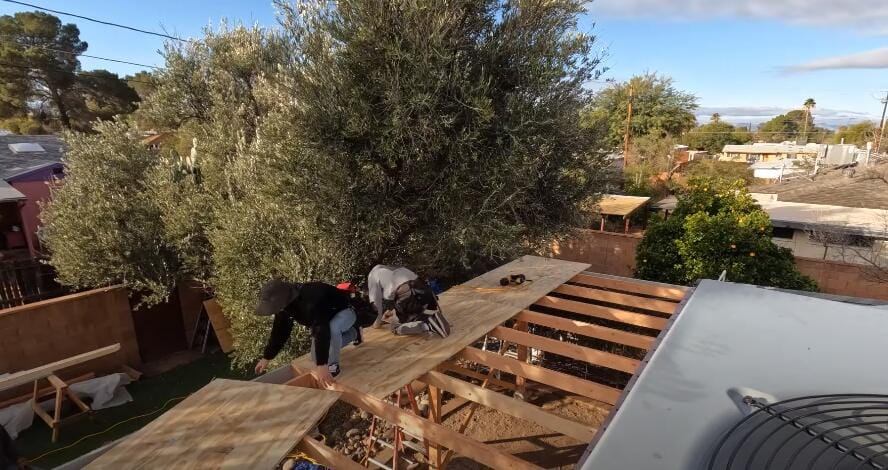 Patio Roof Replacement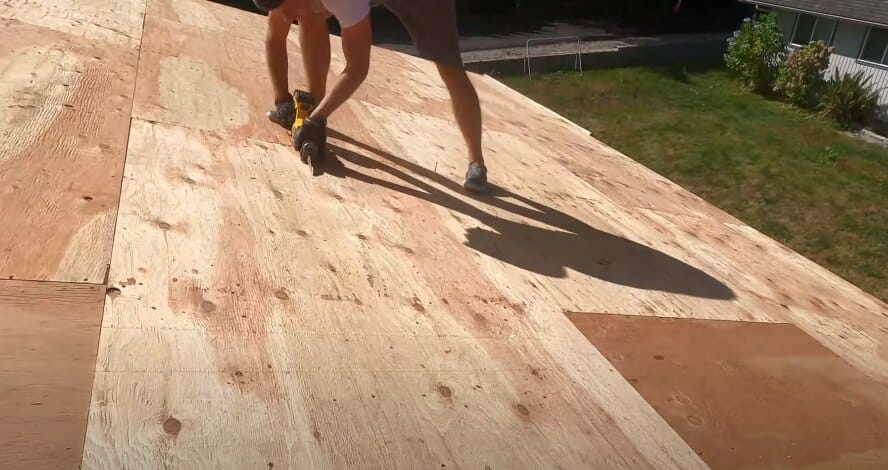 Custom Design Patio Roof
What Are Customers Saying About Us