Paver Patio Contractors, Raleigh
If you're in Raleigh, North Carolina, and looking to transform your outdoor space into an amazing oasis, you'll want to connect with the best patio paver installers in the area. Raleigh boasts a vibrant community of skilled professionals who specialize in crafting stunning and durable patios using various paver materials.
Our expertise is to have a keen eye for design and the technical know-how to create outdoor living spaces that perfectly complement your home and lifestyle. Whether you envision a cozy, rustic retreat or a sleek, modern gathering spot, as a patio paver installer in Raleigh, NC, we are ready to turn your dream into a reality. With our expertise and attention to detail, you can trust that your new patio will enhance your property's aesthetic appeal and provide a functional and inviting space for years to come.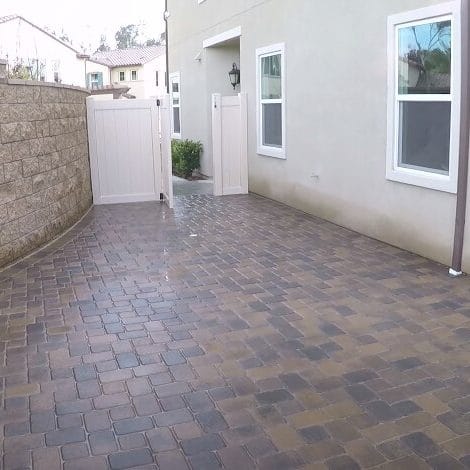 What are patio paver installers, and why should I consider them hiring for my outdoor space?
Patio paver installers are skilled professionals who specialize in designing and constructing outdoor living spaces using various types of pavers, including brick, stone, and concrete. If you're considering a brick patio installation or any other outdoor project, these experts can be invaluable. They bring expertise in material selection, layout planning, and precise installation techniques to ensure your patio not only looks stunning but also withstands the test of time. Patio pavers offer numerous benefits, including enhanced aesthetics, durability, and low maintenance, making them an excellent choice for transforming your outdoor space into a beautiful and functional area. Hiring patio paver installers ensures that your project is executed efficiently and with a keen eye for detail, resulting in a finished product that enhances the appeal and value of your home.
How long does a patio paver installation project typically take?
The duration of a patio paver installation project can vary widely depending on several factors, including the size and complexity of the patio, the type of pavers used, and the expertise of the installers.
In general, a small to medium-sized patio installation can take anywhere from a few days to a week to complete. This includes time for excavation, base preparation, laying the pavers, and completing any necessary finishing touches like edging or sealing. Larger or more intricate projects may take longer, potentially several weeks. It's essential to consult with your contractor to get a more accurate estimate based on your specific project requirements and constraints.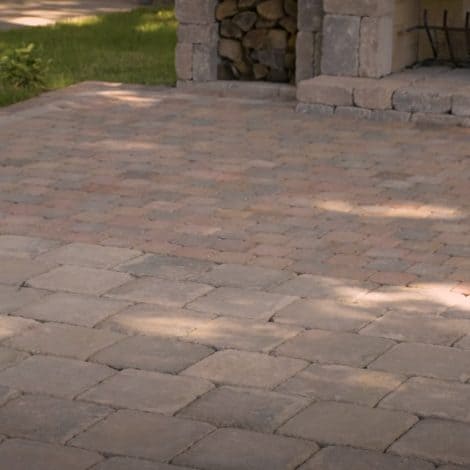 What should I do if I want to make changes or repairs to my patio paver installation in the future?
If you're considering making changes or repairs to your patio paver installation in the future, it's important to plan ahead to ensure a smooth process. Start by documenting the current layout and design, taking photographs, and keeping records of the materials used. This will help you identify any specific pavers or patterns that may need replacement. When it comes to repairs, assess the extent of the damage, whether it's uneven settling, cracked pavers, or shifting patterns. For minor repairs, you can simply remove and replace the damaged pavers, making sure to maintain the original design. For larger changes or redesigns, consult with a professional landscaper or contractor who specializes in hardscape projects to ensure the modifications are executed correctly, keeping both aesthetics and functionality in mind. Proper planning and attention to detail will help you maintain the beauty and durability of your patio for years to come.
Looking for the best Paver Patio Contractors in Raleigh?
Who We Are
We are a team of professionals doing pavers projects in Raleigh, North Carolina, since 2010. We have been trained in various practices and are equipped with the necessary tools to guarantee the completion of the ideal project our customers want us to do.
No matter what your pavers need, we can help you, whether for your residential or commercial property. We will ensure that we are all in, from start to finish.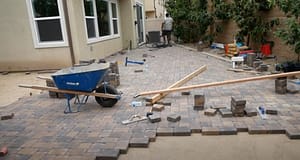 Patio Paver Installation
Paver Installation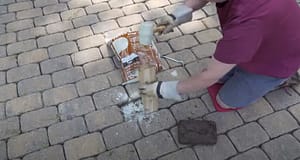 Patio Restoration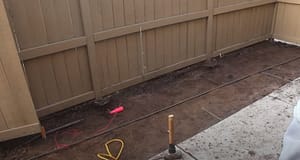 Patio Expansion
Retaining Walls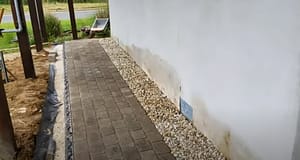 Walkways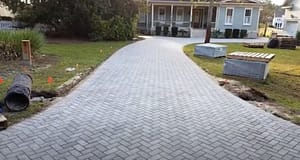 Custom Design Patio Paver