North Carolina Museum of History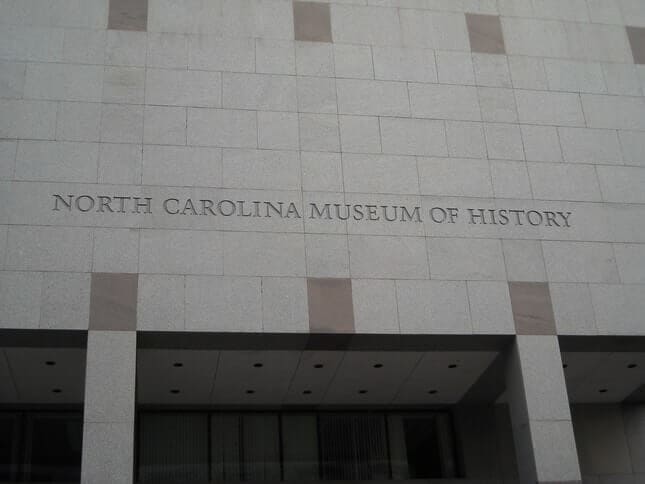 If you're looking to truly get an understanding of the history that North Carolina holds, there is no better place to learn from than the North Carolina Museum of History.  Located in downtown Raleigh, the museum has an incredible amount of artifacts (over 15,000) and covers a span of over 14,000 years of history!  That's an incredible amount of time to learn about the state of NC.
The museum doesn't only have exhibits, but did you know that they also host events and programs, summer camps, internships, lectures and many more events which you can find on their website https://www.ncmuseumofhistory.org/
When you visit, make sure to stop in the Pharoah's restaurant where you can get chicken sandwiches, hamburgers and cheese burgers, hot dogs, and other items to get you through the exhibits.
The museum does a great job of finding engaging and educational material for people of all ages.  If you're visiting Raleigh, or are a NC native, you should absolutely visit the museum for a fun and educational experience.
When did the NC Museum of History open?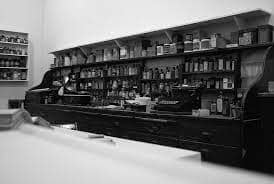 The beginnings of the museum has a long history dating back to the late 1800's where a Mr. Kruester owned a key and claimed that the key would unlock a door in the state's first capitol building that had been destroyed 50 years earlier.
A collector by the name of Olds urged the citizens of NC to let him know of any artifacts, or "curiosities", that they may have in their possession.  Over time he amassed a such a large collection of artifacts that it become the core collection of the North Caroline History Museum.
In the early 1900's he had become such an afficionado of artifacts that he was appointed Chairman of the Committee on Historical Museums.  Because of his position, he was able to eventually secure a small room that was called the "Hall of History" and in 1902 the museum was officially birthed.  After many years of educational programs, and years of amassing more artifacts, the museum ended up securing its own $29M, 55,000 square foot facility in 1994
How much does it cost to go to the NC Museum of History?
Admission to the museum is 100% free and tickets are not required to enter.  Due to the presence of the COVID-19 and it's variants, the museum is doing its best to keep their guests and staff as healthy as possible, so FACE MASKS ARE REQUIRED.
Hours of operation are as follows:
Tues – Sat: 9am to 5pm
Sun: 12pm to 5pm
Closed Mondays and certain holidays
From Durham:
Take NC -147 S/Durham Freeway for 6.5 miles
Exit 5A onto I-40 E toward RDU Airport
Continue straight for 9.6 miles
Take exit 289 for Wade Avenue toward I-440/US 1N
Go straight for 3.2 miles
Stay on the right lane to continue on NC-50 S for 1.2 miles
Turn left onto W Morgan St for 0.3 miles
Turn left onto S Wilmington St and continue straight for 0.1 miles
Turn left onto E Edenton St and the museum will be on the right hand side
From Fayetteville:
Take I-95N for approximately 31 miles
Exit 81 to merge onto I-40 W toward Raleigh
Continue straight for 29.3 miles
Take exit 299 toward Person St
Merge onto Hammond Rd and continue straight for 0.5 miles
Continue onto S Person St for 1.2 miles
Turn left onto E Edenton St and your destination will be on the right side in 0.2 miles
From the offices of the Retaining Wall Experts of Raleigh:
Head SE towards Bland Rd
Make a sharp left toward Bland Rd
Turn right toward Bland Rd
Turn right onto St Albans Dr for 79 Ft
Continue on Bush St to Atlantic Ave for 0.8 miles
Turn left onto Bush St and go straight for 0.5 miles
Make a left onto Wolfpack Ln heading straight for 0.3 miles
Turn right onto Atlantic Ave and continue straight for 1.8 miles
Atlantic turns into Wake Forest Rd – go straight for 0.9 miles
Wake Forest Rd turns slight right and becomes Delway St
Use any lane to turn slight left toward N Blount St
Turn right onto E Edenton St and the destination will be on your right side in 0.1 miles.