Expert Design & Build
Let us create something beautiful for you!
Retaining Wall Contractors in Morrisville
If you need a retaining wall in your residential or commercial property located in Morrisville, there is no need to look for another team of contractors to help you. With years of experience in installing hundreds of retaining walls in town, we are absolutely the crew you can rely on.
We make use of our knowledge and skills to design and install the retaining wall just for your specific needs. Whether you want one to keep away trespassers, control erosion, or to make your place nicer to look at, our team is confident in our abilities with building a wall that will work best for your needs and will definitely last for a long time.
Get help from professional installers in Morrisville
We offer our retaining wall installations to the residents in Morrisville, North Carolina. Since we started our business up to the present, we have been able to assist the locals in town by helping them control erosion and making their property attractive.
Our Services
We are open from Mondays to Saturdays, 8:00 AM to 7:00 PM. Our expert crew mainly does the following:
Gravity Retaining Wall Installations
Gravity walls are best for landscaping and gardening purposes. They are economical for up to 3 meters of height or less.
Cantilever Retaining Wall Installations
Cantilever walls are like gravity walls but with better support capabilities and added strength. They are economical for a height up to 10 meters.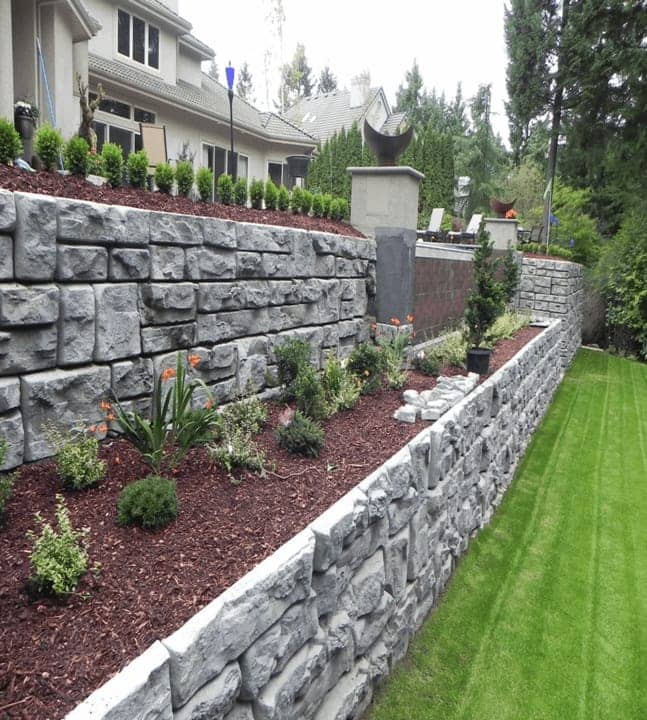 We can build any style wall that meets your needs
Retaining walls can be complex to design and build.  Use our years of experience to create something that looks elegant yet is extremely purposeful.  
Whether you're in need of a cantilever wall, gravity, piling, or anchored retaining wall, we can certainly help you.  Call us today for a free estimate!
Pile Retaining Wall Installations
Pile walls are flexible, cost-effective, and environmentally friendly. They can be used for both short and long-term projects and can be economical for a height up to 6 meters.
Anchor Retaining Wall Installations
Anchor walls are your best bet if you need a wall with the highest support capacities and resistance to various types of pressure.
Frequently Asked Questions (FAQs)
"Do I really need a retaining wall?"
Is installing a retaining wall really worth your money? Or is it just a way to waste your resources? Although you may be jealous of the beautiful walls your neighbors have, you may or may not think that it will be a good investment for your hard-earned money.
You are one of the people who will think that a retaining wall comes with many advantages if:
Your property has loose soil which makes it prone to erosion
You want to increase your property's value
Your location has extreme weather
Of course, you do not have to need a retaining wall just to have it installed.
Nowadays, it is being used as a design that is included by architects to make a property look unique and classy. If your priority is making your area appealing, choosing to have one installed in your place is your choice and freedom as a property owner.
As long as a professional contractor designs and installs your wall, having a highlight in your lawn will surely make it worth its price.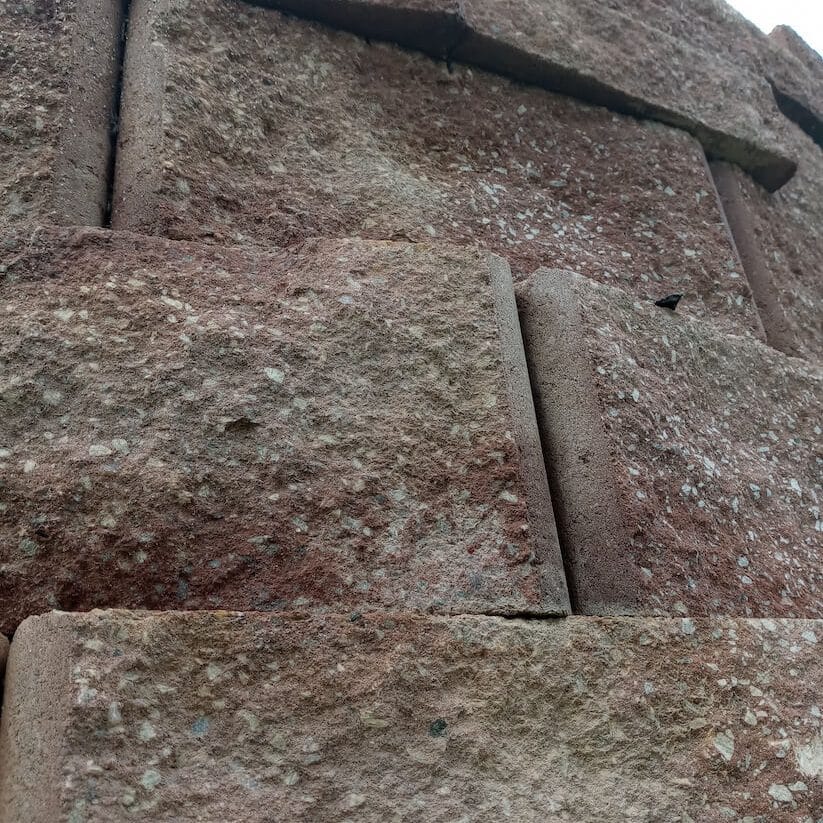 What are the materials I can choose from?
There are many materials that can be used to install your retaining wall. Although choosing the material may not be possible if you need it to support tons of soil, the most popular ones are the following:
Wood is perfect for gardening or areas that will need the wall to support heavy soil.
Gabion is environmentally friendly and does the job of preventing erosion well at the lowest price.
Brick is great for owners who are particular about having a wall that will complement their home's aesthetic.
Stone can last for many years and will not rot or get infested by pests.
Concrete is durable and customizable with any shade or pattern that property owners prefer.
How much will it cost me?
Depending on the material we use, the type of wall to install, and the dimensions you need, our rates will vary. Get a free assessment by contacting our team for a quote specifically computed for your project.
Get your retaining wall installed by reliable and efficient workers. When you let our crew work on your wall, rest assured that you will get a durable structure at a low price. All you have to do is call us at (919) 420-3620 and wait for us to complete the job.
We are known for our:
Transparent rates

Competent workers

High-quality installations
Do you have more concerns or questions about our services? Stop worrying and send us a message on our online contact form. We understand your situation, and we will make sure to get back to you as soon as possible.

Design Build
We can help you design the perfect retaining wall for your particular need and space.  We'll build to specs too!

Eco Friendly
Create an area that is just like nature intended.  We can help you create perfect balance with flowers, trees and shrubs.

Create Appeal
Make your home or commercial space stand out with appeal.  Retaining walls are great attention-grabbers!
Looking for retaining wall experts in Morrisville?
Since we started our business, we have already installed hundreds of durable retaining walls in town.
When we work on your project, we are confident that our knowledge, training, and equipment are enough to properly design and install a durable and attractive retaining wall on your property.
No project is too much for us. We have been the partner of many large-scale construction projects in North Carolina. Because of this, our team can help you construct the wall for your personal or commercial use. Call us at (919) 420-3620 get in touch with our expert crew!
Our On Going Projects...
Cantilver, Gravity, Piling & Anchor Walls - We Can Do It All!