Expert Design & Build
Let us create something beautiful for you!
Retaining Wall Contractors in Knightdale
Are you looking for reliable and experienced contractors in Knightdale? For your retaining wall needs, we are surely the team you can put your trust on. All you have to do is call us at (919) 420-3620 and leave the rest of the work to our crew.
Our skilled contractors and latest equipment will surely give you the best value for your hard-earned money.
Professional Retaining Wall Installations in Knightdale
Our company is licensed, insured, and bonded. With years of training and experience in installing retaining walls for our clients in town, we are confident in giving you the retaining wall you need.
If you want to know more about our services, fill out our online form and send us a message. You can also read our client's reviews to see if we will be able to help you.
We specialize in both residential and commercial installations, so do not hesitate to ask us any questions. With a highly trained team to assist you, we will design a customized retaining wall made specifically for your needs, location, and with your preference in mind.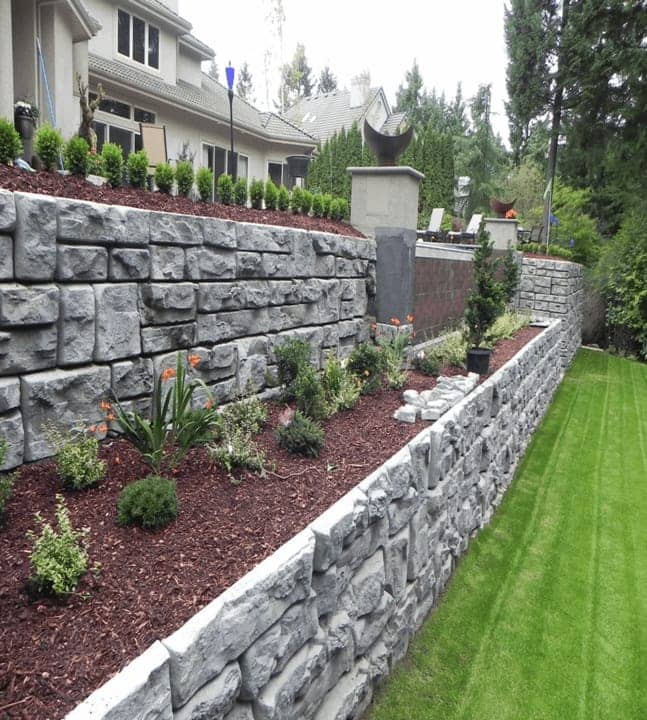 We can build any style wall that meets your needs
Retaining walls can be complex to design and build.  Use our years of experience to create something that looks elegant yet is extremely purposeful.  
Whether you're in need of a cantilever wall, gravity, piling, or anchored retaining wall, we can certainly help you.  Call us today for a free estimate!
Fast and Efficient Installations
As a local company that is family-owned and operated, we take our jobs very seriously. You can always trust us to give our highest efforts and to be committed to giving you the best results possible.
Retaining walls should only be installed by a professional team. When you work with us, you will get:
Reliable designs
Planning a retaining wall takes time and experience. When you put your trust in our company, you will not just work with a general contractor. Instead, you are working with a team with various specializations. We have a member that focuses on the structure, while others work on aesthetics.
Our team takes pride in our ability to always satisfy our clients' expectations. This is because every single detail of their retaining wall is carefully planned with their needs and preference into consideration.
Capable workers
Designing a retaining wall needs the presence of experts, and installing it is not an easy feat either. Our installers have been doing the work for many years. Using different materials, working with various soil types, during hot and cold weather. Our workers are the reason why we are confident with our services. No matter what the situation is, best believe that we are prepared to deal with it. You can always trust us to show up and do our jobs the way we always do.
A fast completion time
Our workers are the reason why we are confident with our services. They are efficient, fast but thorough, professional and friendly. In situations that require a fast completion time, you can always be assured that we will do our best to complete the work without sacrificing quality.
There are many types of retaining walls. Depending on your location, demands, and preference, one type will fit your needs best.
We specialize in offering the following services to our clients:
Gravity retaining wall installations
If you need a retaining wall you can highly customize, gravity walls are the one you might need. Although they will not work for areas that need high support as it only relies on its own weight, they can be great for landscaping, gardening, and segmentation.
Cantilever retaining wall installations
If you need a taller wall that can offer more support, cantilever walls are an option. This type has two parts: a base slab and a stem which allows it to be more reliable to the gravity and the standard pile retaining wall.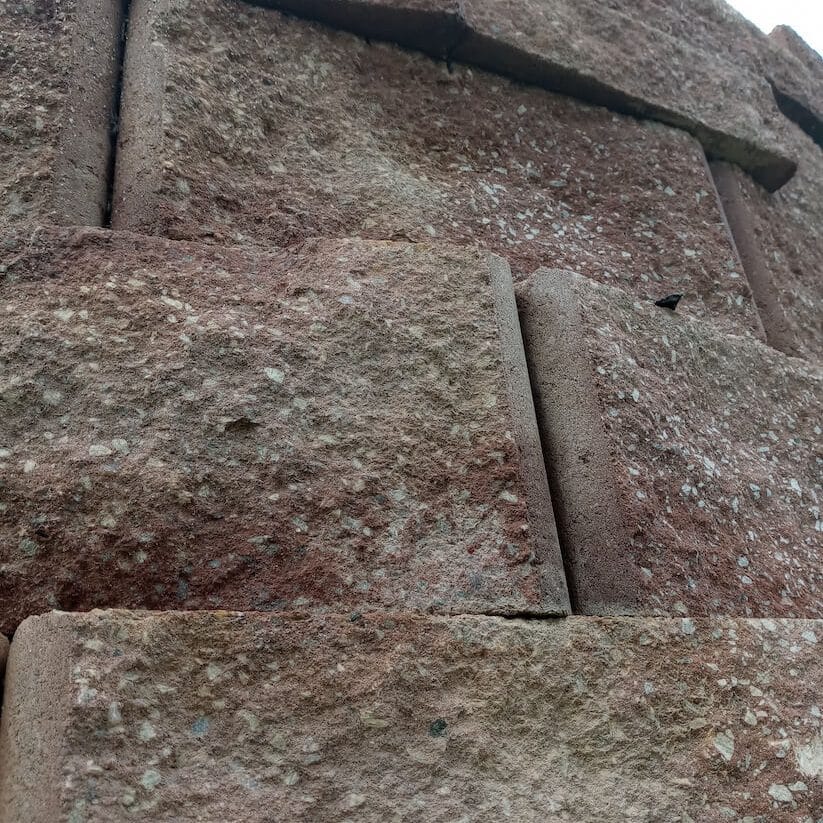 Pile retaining wall installations
If you need a retaining wall that is affordable for both permanent and temporary projects, piling walls are flexible for your requirements. You have the option of using various materials such as steel for added support that can be much more durable than cantilever walls.
Anchor retaining wall installations
If you need a thin retaining wall for your tight space, anchor walls are capable of holding back tons of soil than the other wall types. For the amount of support they can offer, they are highly effective in resisting pressure which is why they can be used in both small and large-scale projects.
Hire us and expect to receive the best services at a reasonable price. We are currently offering a free assessment to our new and past clients. Just call us at our number to receive yours, 100% free and no obligations necessary.

Design Build
We can help you design the perfect retaining wall for your particular need and space.  We'll build to specs too!

Eco Friendly
Create an area that is just like nature intended.  We can help you create perfect balance with flowers, trees and shrubs.

Create Appeal
Make your home or commercial space stand out with appeal.  Retaining walls are great attention-grabbers!
Looking for retaining wall experts in Knightdale?
Since we started our business, we have already installed hundreds of durable retaining walls in town.
When we work on your project, we are confident that our knowledge, training, and equipment are enough to properly design and install a durable and attractive retaining wall on your property.
No project is too much for us. We have been the partner of many large-scale construction projects in North Carolina. Because of this, our team can help you construct the wall for your personal or commercial use. Call us at (919) 420-3620 get in touch with our expert crew!
Our On Going Projects...
Cantilver, Gravity, Piling & Anchor Walls - We Can Do It All!