Expert Design & Build
Let us create something beautiful for you!
Gabion Retaining Wall Contractors in Raleigh
When you need a retaining wall on your property, you may want to know more about gabion. Although they do not appeal to many people in the looks department, they are popular for being a cost-effective solution to prevent erosion and flooding in several areas.
If you want an affordable, reliable, and durable retaining wall made of gabion, you do not have to look further. We are the licensed and registered company that has been installing gabion walls all over Raleigh and surrounding areas.
Due to our superior eye and attention to detail, we are successful in installing hundreds of walls in the city that up to this day, remain intact. Take a look at Our Gallery to see some photos of our past work. Chances are, the functional gabion wall you have been eyeing near you has been installed by our expert crew.  
The aesthetics of gabion does not generally float most people's boat, but they are still popular in many years. The reasons behind their good reputation are because:
Compared to other materials, there is no mixing or heavy preparation necessary to install a wall using gabion. The transportation process is also considerably convenient as the materials used are available anywhere. As long as the wires you use to secure the rocks and stones have good capacities, handling the material will not usually cause any problems.
If you need a wall but are unsure of whether using gabion may be possible for your area or needs, chances are high that they can do the job well. Gabion retaining walls are known to be able to support both light and heavy soil and even comes with the capability to tolerate movement. Due to the reason that gabion walls consist of filler rocks, stones, and other recycled materials, the support it gives is more than enough for most property owners.
They have good drainage capacities
As mentioned above, gabion makes use of various materials enclosed using a wire mesh. This makes them perfect for places that need walls that are permeable to water. Due to their characteristics, gabion walls are known for having the capacity to drain water without encountering many problems, compared to other retaining walls using masonry.
How high can gabion retaining walls go?
Gabion retaining walls are a popular and effective solution for preventing soil erosion and providing support to steep slopes. They are constructed using wire mesh baskets filled with rocks, which are then stacked to create a retaining wall. One question that often arises when considering gabion walls is how high they can go.
The answer is that the maximum height of a gabion retaining wall will depend on several factors, including the site conditions, the type of soil being retained, and the size and strength of the gabion baskets. In general, gabion walls can be constructed up to around 10-15 feet high without requiring any additional reinforcement. However, for walls taller than this, additional measures may be necessary to ensure stability and prevent collapse.
For example, taller walls may require additional layers of gabion baskets to be stacked or a reinforced concrete base to be installed. In some cases, geogrids or soil reinforcement materials may also be used to provide additional stability. It is important to work with a qualified engineer or contractor when designing and constructing a gabion retaining wall to ensure that it is structurally sound and meets all necessary safety standards.
Additionally, local building codes and regulations may impose height limitations on gabion walls. It is important to check with your local government to determine any applicable regulations before constructing a gabion retaining wall.
How narrow can gabion walls be?
The answer is that gabion walls can be constructed to be relatively narrow, depending on the intended purpose of the wall. In general, gabion walls should be at least one basket wide to ensure stability and prevent the rocks from shifting. The width of a standard gabion basket is typically around 3 to 4 feet, so a gabion wall can be as narrow as 3 to 4 feet wide.
However, narrower gabion walls can be constructed by using smaller gabion baskets or by creating a stacked pattern of smaller rocks. This may be necessary for situations where space is limited, or where a narrow retaining wall is needed for aesthetic reasons. In such cases, it is important to work with a qualified engineer or contractor to ensure that the wall is structurally sound and meets all necessary safety standards.
It is also important to consider the soil conditions when designing a narrow gabion wall. If the soil behind the wall is particularly loose or unstable, it may be necessary to install additional reinforcement, such as geogrids or soil reinforcement materials, to prevent the wall from collapsing.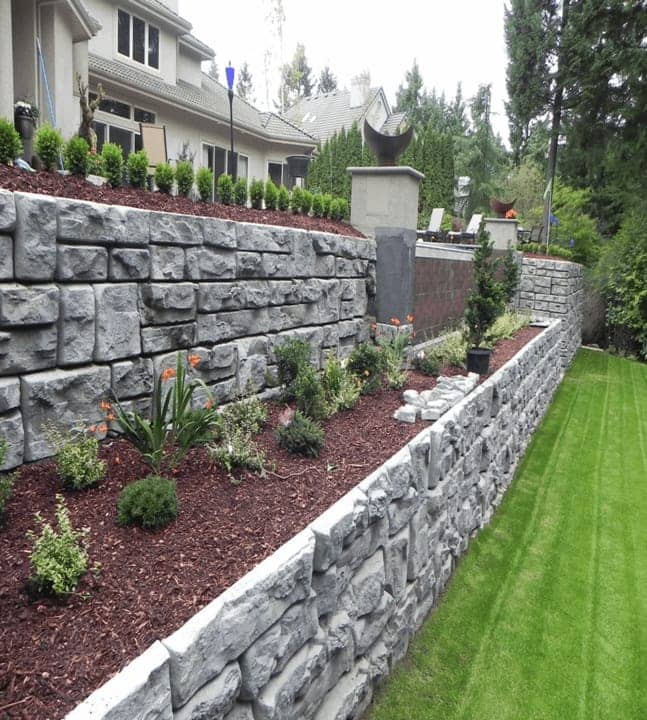 We can build any style wall that meets your needs
Retaining walls can be complex to design and build.  Use our years of experience to create something that looks elegant yet is extremely purposeful.  
Whether you're in need of a cantilever wall, gravity, piling, or anchored retaining wall, we can certainly help you.  Call us today for a free estimate!
They are environmental-friendly
Aside from the wire basket that encloses the wall, the fillers inside can be anything from rocks, stones, used concrete, and other recycled construction materials. Therefore, when you use a gabion retaining wall, you are actually helping in decreasing the amount of waste in the city.
They can last for a long time
As long as your wall is installed by a professional, you can expect your wall to last for several years. Of course, maintenance will be necessary, as with other retaining walls made using a different material. After heavy storms, inspecting your wall for any movement or damage can prevent bigger problems that will require more money to fix.
How much will it cost to install a gabion wall?
If you want a thorough quote for the installation of a retaining wall on your property, contact our crew. There are many factors that can affect the cost of installing them, although we generally price per square foot.
Depending on your property, retaining wall type, the support necessary, and more, we usually charge $5 to $40 per square foot. With our experience and training, we can certainly install a wall that will last for years, as long as proper maintenance is done regularly.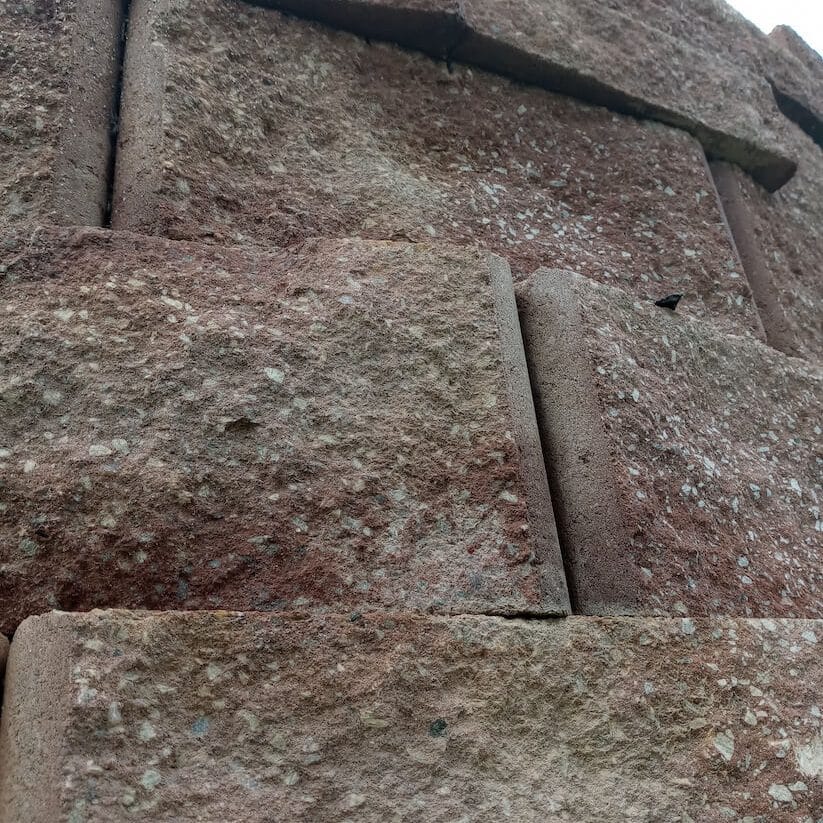 Services we provide in Raleigh
Do you need a reliable team to install your gabion retaining wall? If you entrust your project to us, you can expect a top-notch quality of work and customer care.
Here are the services we offer:
We design gabion retaining walls
When you want our team to work on your retaining wall, the design process takes more detail and knowledge than one might think. This is because we want your wall to last for a long time. Hence, we design your wall specifically for your needs to ensure that it will be able to do its job.
For example, if your area is prone to erosion, we will include more erosion prevention techniques in the plan for a durable gabion wall fit to your property.
We install gabion retaining walls
During the installation of your wall, we can guarantee that our work will be precise and thorough. If we do not do so, your wall will fail in just a short amount of time. Because of this, our team will efficiently use our training and various equipment that will help us handle heavy materials for an optimal result.
Hire professional installers for your job
Let our professional crew install your gabion wall to get the best value for your buck. When it comes to retaining walls, we have years of experience and training that help us create the wall that will fit your needs.
For an expert assessment, do not hesitate to reach us through our online form or by calling us at (919) 420-3620. As a local company, you can always put your trust in our high-quality installation services.

Design Build
We can help you design the perfect retaining wall for your particular need and space.  We'll build to specs too!

Eco Friendly
Create an area that is just like nature intended.  We can help you create perfect balance with flowers, trees and shrubs.

Create Appeal
Make your home or commercial space stand out with appeal.  Retaining walls are great attention-grabbers!
Our On Going Projects...
Cantilver, Gravity, Piling & Anchor Walls - We Can Do It All!