Concrete Driveway Contractor, Raleigh, NC
We are your trusted partner when it comes to all things related to concrete driveways. We understand that a well-constructed driveway is not just a functional necessity but also a key aesthetic element of your property. Our team of experienced professionals specializes in delivering top-notch concrete driveway services that stand the test of time. As one of Raleigh's concrete driveway companies, we offer a wide range of services, including driveway installation, repair, and maintenance. Whether you're looking to enhance your home's curb appeal or need a durable solution for heavy traffic, our expert team is here to assist you every step of the way. We take pride in our commitment to quality, affordability, and customer satisfaction, making us the preferred choice for all your concrete driveway needs in Raleigh, NC.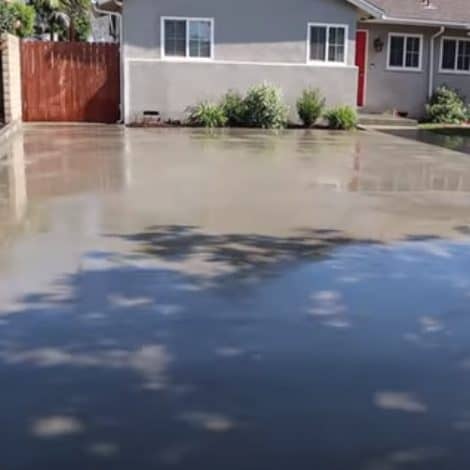 What is the typical lifespan of a concrete driveway?
A concrete driveway's typical lifespan can vary depending on several factors, including the quality of the initial installation, maintenance practices, and local weather conditions. Generally, a well-constructed and properly maintained concrete driveway can last anywhere from 20 to 30 years or even longer. Routine maintenance such as sealing the surface to protect against moisture and freezing-thawing cycles, repairing cracks promptly, and regular cleaning can significantly extend its lifespan. Harsh weather, heavy vehicle traffic, or neglecting maintenance can lead to premature wear and reduce the lifespan of the driveway. To maximize the longevity of your concrete driveway, it's essential to invest in professional installation and adopt a consistent maintenance regimen to keep it in excellent condition for years to come.
Why should I hire a professional concrete driveway contractor instead of doing it myself?
Hiring professional cement driveway contractors is a wise choice for several compelling reasons.
1. These experts possess the specialized skills and experience to ensure your driveway project is completed to the highest quality standards.
2. They deeply understand the intricacies involved in preparing the ground, mixing and pouring concrete, and achieving a smooth and durable finish.
3. Concrete Driveway Contractors have access to the latest tools and equipment, which can significantly expedite the process and improve the final result.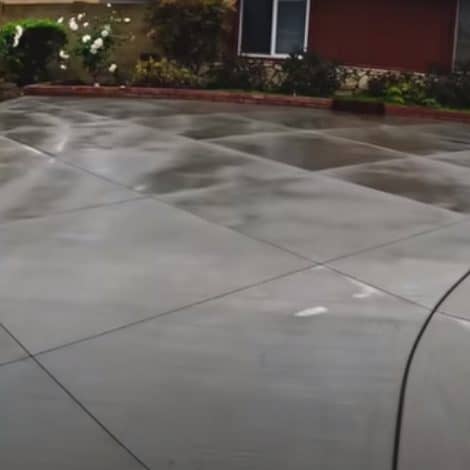 How long does it take to install a concrete driveway?
The time it takes to install a concrete driveway can vary widely depending on several factors, including the size and complexity of the project, local weather conditions, and the contractor's experience. On average, for a standard residential driveway, the installation process can take anywhere from a few days to a week.
Here's a rough breakdown of the timeline:
Preparation: This involves site preparation, which includes clearing the area, excavating the existing surface, and preparing the base. Depending on the size of the project, this can take a day or more.
Forming: Setting up the forms or molds to shape the concrete driveway can take another day or two.
Pouring: Pouring the concrete itself is a relatively quick process, typically completed in a day or less. However, larger driveways may require more time for this step.
Curing: After pouring, the concrete needs time to cure properly. This usually takes about a week, during which you should avoid driving on the surface.
Finishing: Once the concrete has cured, the finishing touches, such as sealing, joint cutting, and any decorative elements, may take another day or two.
Clean-up: Cleaning up the site and removing any construction materials usually takes a day.
Looking for the best Concrete Driveway Contractors in Raleigh?
Who We Are
We are a team of professionals doing concrete driveway projects in Raleigh, North Carolina, since 2010. We have been trained in various practices and are equipped with the necessary tools to guarantee the completion of the ideal project our customers want us to do.
No matter what your pavers need, we can help you, whether for your residential or commercial property. We will ensure that we are all in, from start to finish.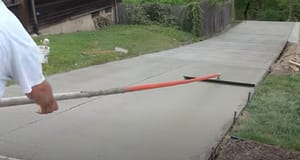 Concrete Driveway Installation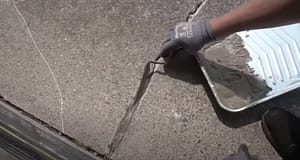 Driveway Repair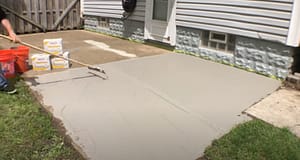 Driveway Resurfacing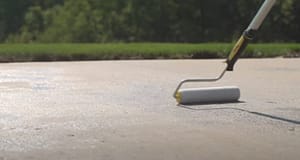 Concrete Sealing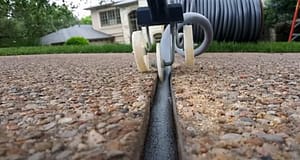 Expansion Joint Installation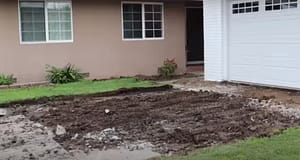 Driveway Replacement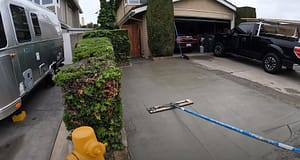 Custom Design and Layout