Expert Design & Build
Let us create something beautiful for you!
Retaining Wall Contractors in Chapel Hill
Retaining walls are perfect for properties with poor and loose soil and sloped areas. Due to their function and appealing look, they are popularly used in many residential and commercial properties in Chapel Hill.
If you are considering whether retaining walls are a worthy investment, call us now to get the best value for your money. When you trust our services, we will make sure to install the wall that will do the purpose you need it to do. Whether for holding back soil, increasing property value, or for other reasons, our company has the skills and equipment necessary for a successful result.
Is a retaining wall necessary?
Is a retaining wall worth your time and money? Before you make your decision, take a step back and consider if you are in the following situations:
You have eroding soil on your property

Flooding is something that frequently happens in your area

Increasing the value of your property is your goal

You are looking for ways to increase the appeal of your exteriors

There are trespassers on your property
If two or more of these situations apply to you, then it is clear that having a retaining wall will give you an advantage.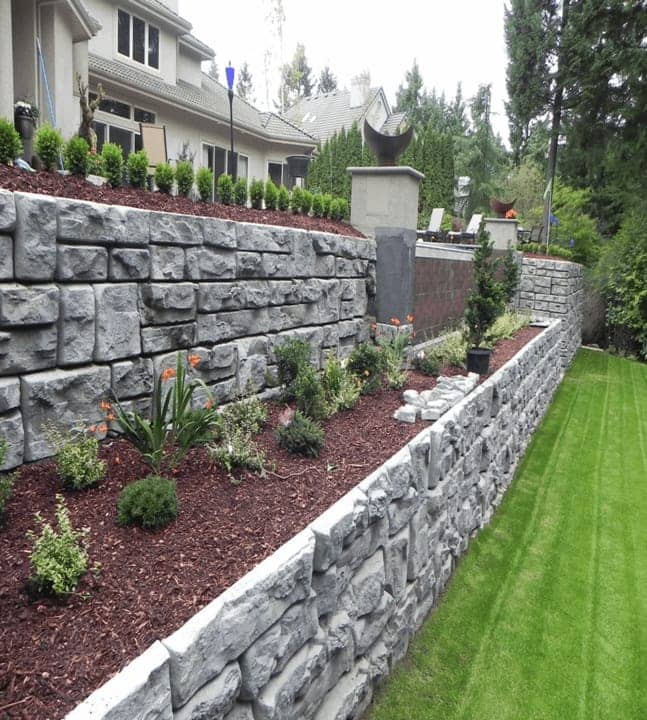 We can build any style wall that meets your needs
Retaining walls can be complex to design and build.  Use our years of experience to create something that looks elegant yet is extremely purposeful.  
Whether you're in need of a cantilever wall, gravity, piling, or anchored retaining wall, we can certainly help you.  Call us today for a free estimate!
The different types of retaining walls
If you have been doing your research about retaining walls, you may have encountered the talk about gravity, cantilever, piling, and anchored walls. These are the types of retaining walls you can choose from.
If you are unsure of which retaining wall type will fit your needs and preferences, here are some tips to let you know which one will work best for you.
Do you need a Gravity Retaining Wall?
Gravity walls can be considered the standard type of retaining wall. It does not have any support and only relies on its own weight to maintain its structure. We can install a gravity wall using various materials such as stone, concrete, and other masonry units.
Who can benefit from this retaining wall type? Due to the reason that they do not have the extra support, most of the gravity walls we install are mainly for decorative purposes. Of course, we are not saying that this type is fragile, as they are not. Provided that they are installed properly, gravity walls are still reliable in holding back a considerable amount of pressure.
Do you need a cantilever wall?
Cantilevered walls often come in in a T-shape or L-shape structure, as they have a stem and base support for their added stability. When we design a cantilever wall for your property, we will always consider various pressure coming from the soil.  For example, taking note of sliding and bearing pressures are crucial to ensure that we are building a wall that can accommodate your needs for a long time.
Who can benefit from this retaining wall type? Many people have been able to take advantage of cantilevered walls as they are functional, thinner, and economical for walls that need to reach 10 meters or less. Hence, for their price and function, they are perfect for residential needs and smaller-scale commercial projects.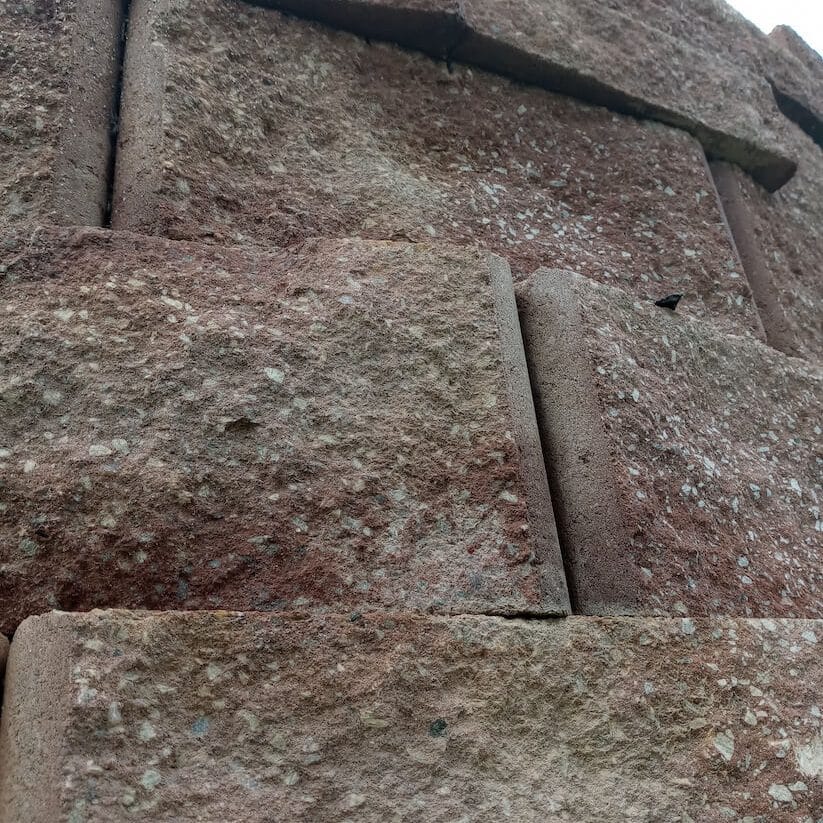 From its name, piling walls are installed in a way that they are piled on top of each other. Most often, we use reinforced concrete or lumber as the material for the construction, although this would depend on the purpose of installing them.
Who can benefit from this retaining wall type? Pile retaining walls are flexible and can be used in both permanent and temporary projects. This is why we may see them on construction sites and other projects that will require them to be taken down once the job is complete. They are economical for up to 6 meters.
Maybe you need an anchored wall?
Anchoring retaining walls are the type of wall that are often installed in areas that require greater amounts of support. For the same amount of concrete material used, they are capable of supporting tons of soil that gravity walls will not be able to hold back. This is possible as anchor walls have tiebacks that are driven underground to support the entire structure. They also have a deeper base that makes them the most durable retaining wall. 
Who can benefit from this retaining wall type? People who have projects that will need higher support capabilities to support tons of soil will need to invest in an anchoring wall. If you have a smaller space, anchor walls can give you the support without needing to be too thick and obtrusive to your property.

Design Build
We can help you design the perfect retaining wall for your particular need and space.  We'll build to specs too!

Eco Friendly
Create an area that is just like nature intended.  We can help you create perfect balance with flowers, trees and shrubs.

Create Appeal
Make your home or commercial space stand out with appeal.  Retaining walls are great attention-grabbers!
Looking for retaining wall experts in Chapel Hill?
Since we started our business, we have already installed hundreds of durable retaining walls in town.
When we work on your project, we are confident that our knowledge, training, and equipment are enough to properly design and install a durable and attractive retaining wall on your property.
No project is too much for us. We have been the partner of many large-scale construction projects in North Carolina. Because of this, our team can help you construct the wall for your personal or commercial use. Call us at (919) 420-3620 get in touch with our expert crew!
Our On Going Projects...
Cantilver, Gravity, Piling & Anchor Walls - We Can Do It All!