Brick Retaining Wall Contractors in Raleigh
We are a family-owned retaining wall installation company located in Raleigh, North Carolina. If you are envious of your neighbor's top-notch retaining wall, ask them who installed theirs and there is a high chance that it was built by us.
Since we started our business up to the present, we will always be the homeowner's partner that will help make their property safe and beautiful. When we do our installation services, owners will never have to worry about erosion, flooding, and standing water for a long time.
Benefits of a brick retaining wall
If you have the option of choosing bricks as the material for your retaining wall, here are some of the advantages of using them:
·      They are durable
Brick retaining walls can last for many years, as long as they are installed properly and maintained regularly.
·      They are attractive
Brick walls can come in various shades or patterns that can complement your property.
Can you use house bricks for a retaining wall?
Retaining walls are structures that are designed to hold back soil or other materials, and as such, require a higher level of strength and durability compared to other types of walls. House bricks are not specifically designed to withstand the weight and pressure of soil, so using them for a retaining wall may not be the best choice.
While it is possible to use house bricks for a retaining wall, it is important to ensure that the wall is designed properly to ensure its structural integrity. The wall must be constructed with a proper footing and drainage system to prevent damage and erosion caused by water and soil pressure. Additionally, reinforcing the wall with steel or concrete may be necessary to ensure it is strong enough to withstand the weight of the soil.
It is possible to use house bricks for a retaining wall, but it is important to take into consideration the strength and durability required for a retaining wall. It is recommended to consult with a professional engineer or builder to determine the best materials and construction methods for your retaining wall project.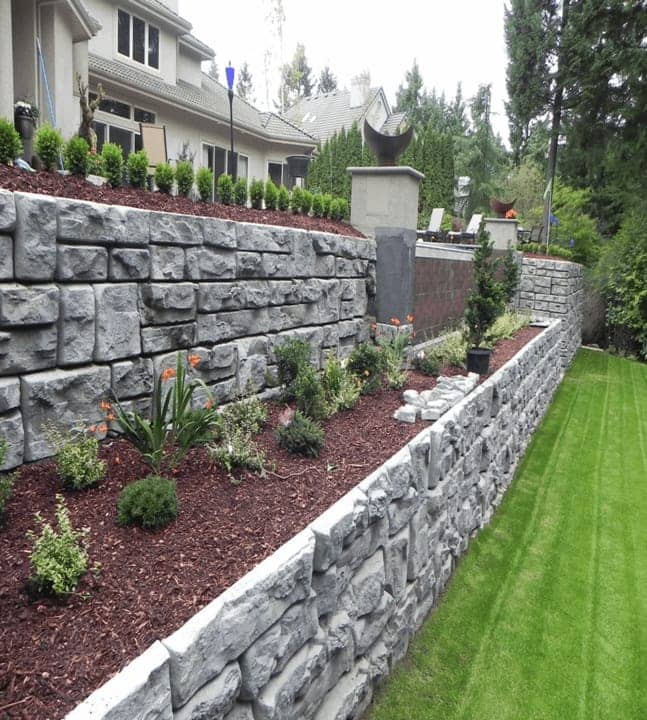 We can build any style wall that meets your needs
Retaining walls can be complex to design and build.  Use our years of experience to create something that looks elegant yet is extremely purposeful.  
Whether you're in need of a cantilever wall, gravity, piling, or anchored retaining wall, we can certainly help you.  Call us today for a free estimate!
What does our process look like?
When you are putting your trust and hard-earned money on contractors, it is only fair to get the best value for your investment. Hence, we will make sure to always be transparent in how we do our business for your assurance.
Here is what our process generally looks like. Depending on your project, there may be some changes we will do to serve you better.
1.    Consultation with our crew
Initially, we will provide a consultation with a member of our crew to determine whether you can benefit from our services. Even if it is our bread and butter to install walls, we will never recommend them if they will not fit your needs. As a local business, the residents' trust is important to us.
2.    Assessment
Second, we will perform an on-site inspection of your property. This is for us to know the characteristics of your area, such as the quality of the soil, the terrain, the possible drainage problems, and more. When we do our visit, our team will thoroughly assess your area so that we can design a wall that will have the function you need.
3.    Design and approval
Third, is the planning and approval stage. Using our years of experience, we will be able to design a retaining wall that will last for a long time using materials that will boost its rigidity.
Of course, we will show you the design for your approval. We understand that many owners prefer choosing materials and patterns whenever possible for aesthetic reasons, and we will absolutely include your suggestions in the final design, as long as it will not pose any problems with the wall's durability. After all, the priority will always be the stability of your retaining wall.
4.    Installation
Fourth, after the approval of the design, we will install the retaining wall according to what was planned. Depending on the dimensions of the wall, the type, difficulty, and the material we will use, it may take longer for us to complete the work. Nevertheless, you will never have to worry about mediocre work, as our team is known to provide high-quality walls in the city.
5.    Touch-ups
Finally, once the installation is complete, it is not in our book to just take the money and leave. We will conduct a thorough assessment of the retaining wall to make sure that there are no problems, damages, or other things that need urgent fixing. Because we take pride in our work, we will never leave without guaranteeing that it will last for a long time, just like what we promised.
Let our expert crew transform your property
Brick retaining walls will never go out of style. Let our team install a reliable wall for your specific needs, and you will get a structure that will last for years.
We design brick retaining walls
Designing a retaining wall made of brick requires expertise, or you may have to spend more in fixing it after it starts to fail. Hence, we are here to design a wall using our calculations to make sure that it will not fail in just a few years.
We install brick retaining walls
When we install your brick retaining wall, our crew will make use of our training for a reliable and attractive result. The scale of your project does not matter to us, as we will always give our top efforts in installing your wall.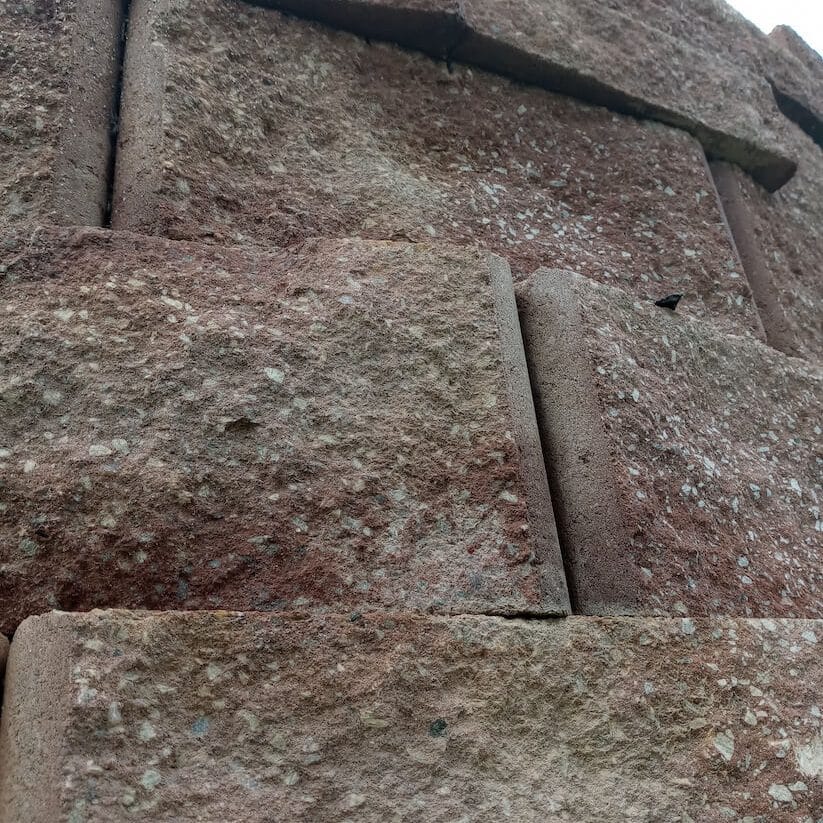 Have a wall designed and installed by reliable contractors
Do you need a brick wall for erosion control, privacy, or landscaping reasons? Whatever purpose you may need it for, we are the team of installers that can help you. As a trusted company that is able to build hundreds of durable retaining walls in the city, we will certainly install the wall that will fit your needs best.
Talk to us now and get your wall designed and installed by the pros. You can reach us at (919) 420-3620 or at our online contact form for your convenience. When it comes to your retaining wall-related needs, we will be here to provide you a long-lasting structure you will never regret investing in.

Design Build
We can help you design the perfect retaining wall for your particular need and space.  We'll build to specs too!

Eco Friendly
Create an area that is just like nature intended.  We can help you create perfect balance with flowers, trees and shrubs.

Create Appeal
Make your home or commercial space stand out with appeal.  Retaining walls are great attention-grabbers!
Our On Going Projects...
Cantilver, Gravity, Piling & Anchor Walls - We Can Do It All!