Block Wall Services in Raleigh, NC 
As a premier block wall contractor in Raleigh, NC, we take immense pride in delivering top-notch services that cater to all your construction and landscaping needs. Our expert team specializes in the design and installation of durable, aesthetically pleasing block walls that enhance the outdoor spaces of your residential or commercial property. Whether you're looking to fortify the boundaries of your landscape or add a decorative element to your building, our concrete block wall services are tailored to meet your specific requirements. With a keen eye for landscaping design, we seamlessly integrate the block walls into the existing outdoor layout, ensuring a harmonious and visually appealing finish. When you choose us for your project, you can trust that our commitment to quality and expertise in block wall construction will exceed your expectations.
Our comprehensive range of services includes not only block wall installation but also all aspects of building and construction. From initial design to the final touches, we are your go-to experts in Raleigh for all your outdoor construction needs. Whether you require custom landscaping design services or wish to have outdoor features installed, our team will work closely with you to transform your vision into reality. When it comes to block walls, concrete block construction, and landscaping design in Raleigh, our services are unmatched. To get started on your project and experience the difference our expertise can make, please don't hesitate to contact us today. We are dedicated to providing you with the highest quality outdoor services in the area.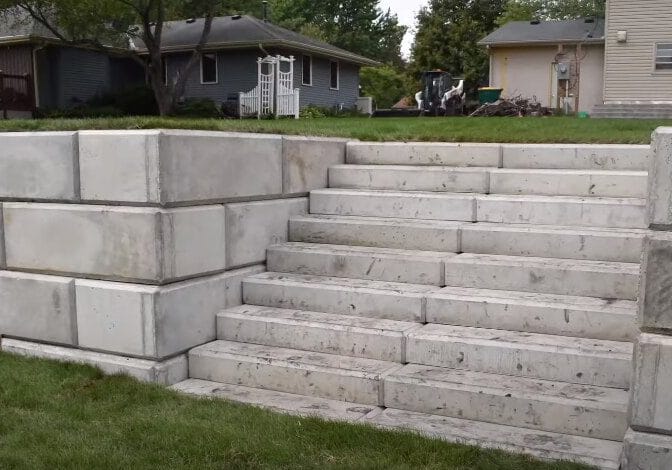 What is a block wall in landscape design?
A block wall in landscape design is a pivotal element that serves both aesthetic and functional purposes. These walls, constructed with durable concrete blocks, are an essential component of landscaping design in Raleigh, offering a versatile solution for various outdoor projects. Whether for retaining walls, garden boundaries, or decorative structures, block walls play a crucial role in transforming your outdoor space.
Our professional installation services ensure that your block wall design is expertly crafted, providing structural stability and enhancing the overall landscape. If you're looking to elevate your landscaping design with a robust and stylish block wall, contact us for top-tier outdoor construction services. Our team is dedicated to delivering impeccable results that meet your landscaping and building needs.
What factors should I consider when designing a block wall in my landscape?
When embarking on a landscape design project, it's essential to consider several crucial factors for a successful block wall installation. Block walls are not only functional but also contribute to the overall aesthetics of your landscaping design. The first step in block wall construction is choosing the right materials; stone masonry or brick can add both durability and elegance to your project. The installation brick process should be executed with precision to ensure longevity and structural integrity.
Moreover, it's vital to think about the purpose of your block wall – whether it's for retaining walls, pavers, patios, or other landscaping features. Proper irrigation installation is key to preserving your landscape, ensuring it remains lush and green. Our expert team specializes in the art of landscaping, from designing captivating block walls to ensuring irrigation installation is seamlessly integrated into your outdoor space. For all your landscaping needs, including block wall installation, contact us today to transform your outdoor oasis into a stunning reality. Trust our experienced professionals to deliver a block wall that not only enhances your landscape but stands the test of time, bringing beauty and functionality to your outdoor environment.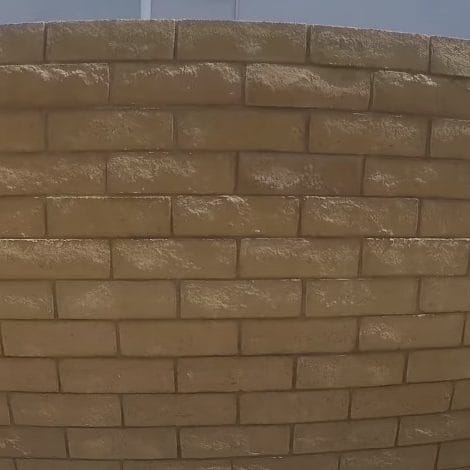 What is a block wall, and how does it differ from a retaining wall?
A block wall is a sturdy structure constructed using concrete or masonry blocks, which are stacked and secured to create a durable wall. These walls can be used for various purposes, such as defining property boundaries, enhancing landscaping, or creating structural boundaries within a property. Block walls are versatile and can be customized to suit the aesthetic and functional needs of a space. They are commonly used in landscaping design to elevate the visual appeal of outdoor spaces. Block walls can also serve as retaining walls, which are specially designed structures to support and contain soil on sloping terrains, preventing erosion and providing stability to landscapes.
Retaining walls, on the other hand, are a specific type of block wall designed for the purpose of retaining soil on uneven surfaces. Retaining wall installation and construction involve careful engineering to ensure they can withstand the pressure of soil, making them vital for landscaping projects. Stone masonry is often used for retaining walls due to its durability and aesthetic appeal. These walls are installed to prevent soil erosion and create functional spaces like pavers, patios, or terraced gardens. For top-quality retaining wall installation, landscaping, and irrigation installation, contact professionals who specialize in stone masonry and block wall construction. Enhance your outdoor spaces with expertly designed and installed retaining walls to transform your property into a beautiful and functional landscape.
Looking for the best Block Wall in Raleigh?
Who We Are
We are a team of professionals doing block walls projects in Raleigh, North Carolina, since 2010. We have been trained in various practices and are equipped with the necessary tools to guarantee the completion of the ideal project our customers want us to do.
No matter what your block wall need, we can help you, whether for your residential or commercial property. We will ensure that we are all in, from start to finish.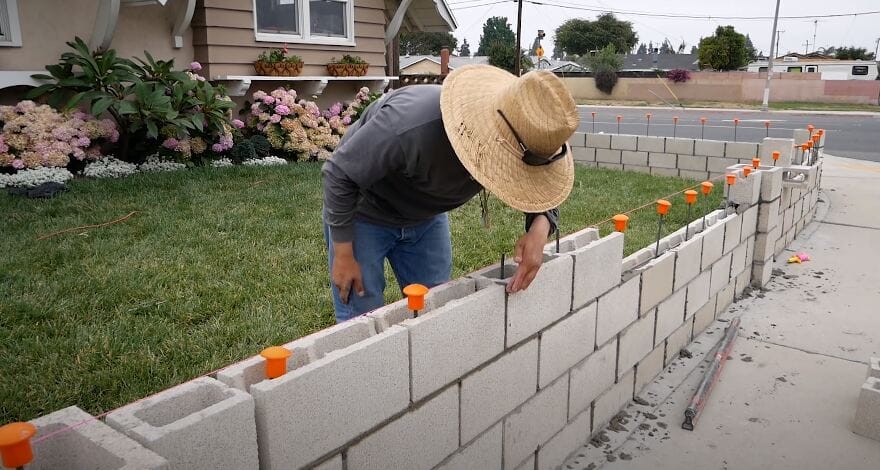 Block Wall Installation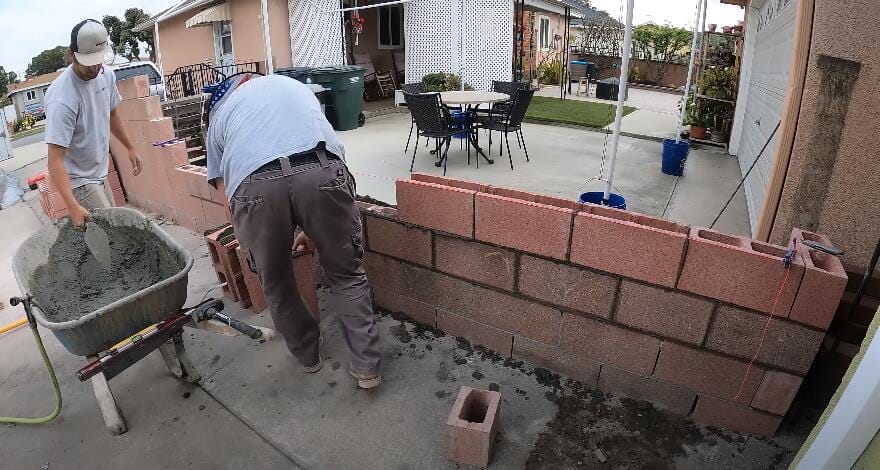 Block Wall Repair
Block Wall Foundations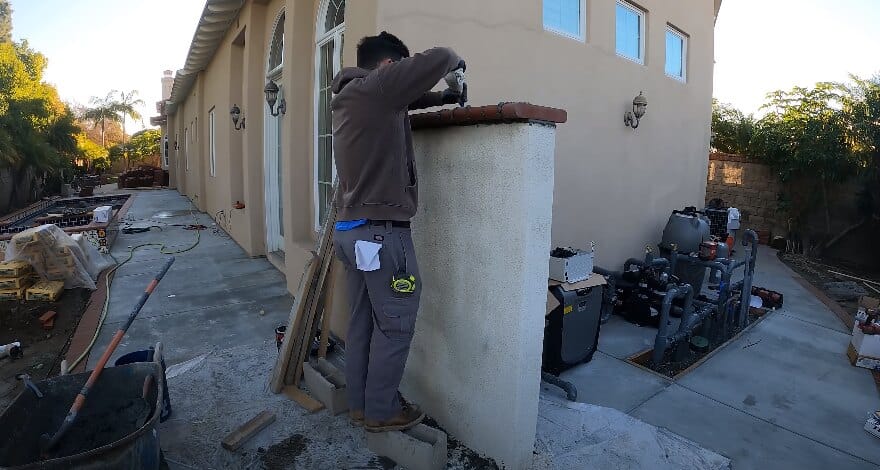 Custom Block Wall Design
What Are Customers Saying About Us